April 15, 2020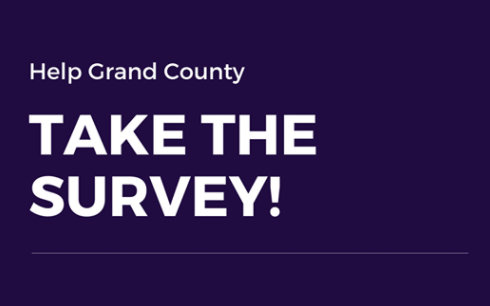 Although we're still in the midst of the COVID-19 pandemic, the Fraser Valley is trying to look towards the future. Work in Grand, Town of Winter Park and other local partners are starting to plan for post-pandemic recovery, and you can help.
Take a short survey to give us a pulse on the impacts of COVID-19 on our community. The data collected will be used to position Grand County, post-pandemic, for recovery assistance from Federal, State and local agencies.
All responses are anonymous and the data collected will only be reported on the aggregate. Upon completion of the survey, you will be entered to win one of three $100 cash prizes.
Thank you for your assistance!