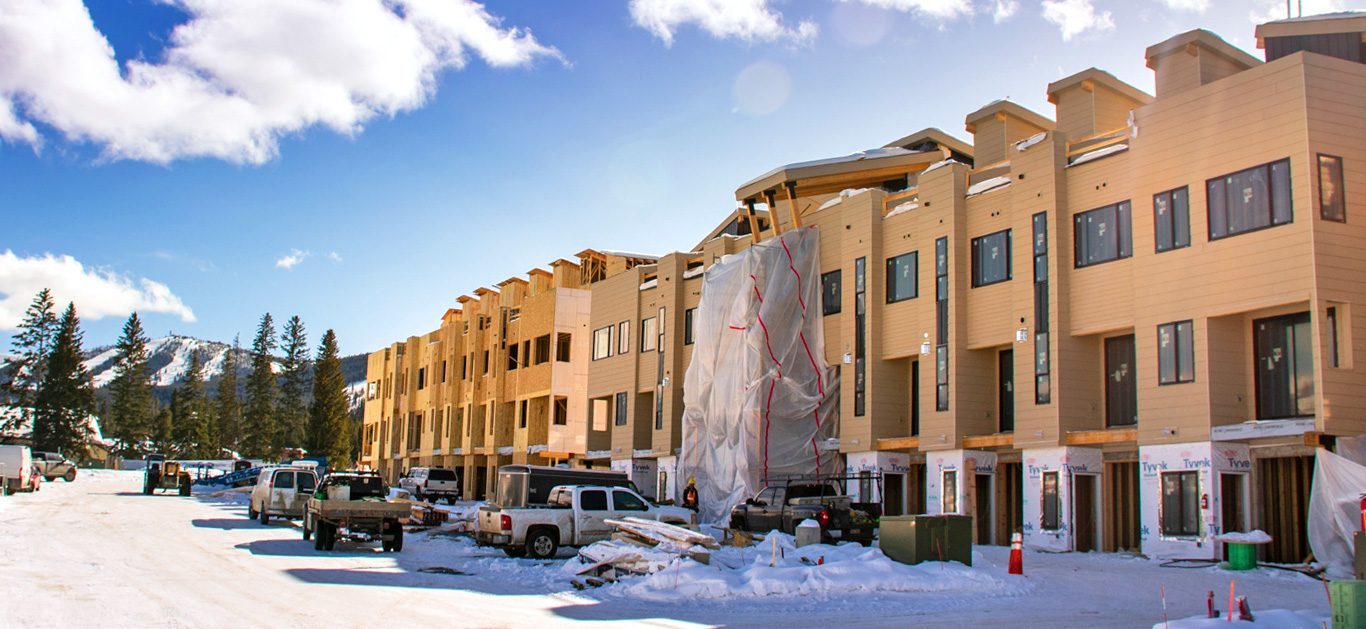 Current Development Projects
With much development occurring in Town, it can be hard to keep up! We'll update this page with the latest status of major developments and projects in Town. Check back frequently to see what's happening.
Public Works Facility
Last updated: May 2020
The new Public Works facility will be in the same location but upgraded to better house Town staff and equipment. Financing has been secured and construction has begun! Financing and other logistics are currently in the works. Construction has begun! Throughout the construction phase, the Public Works department will be in a temporary facility located within the Roam development land.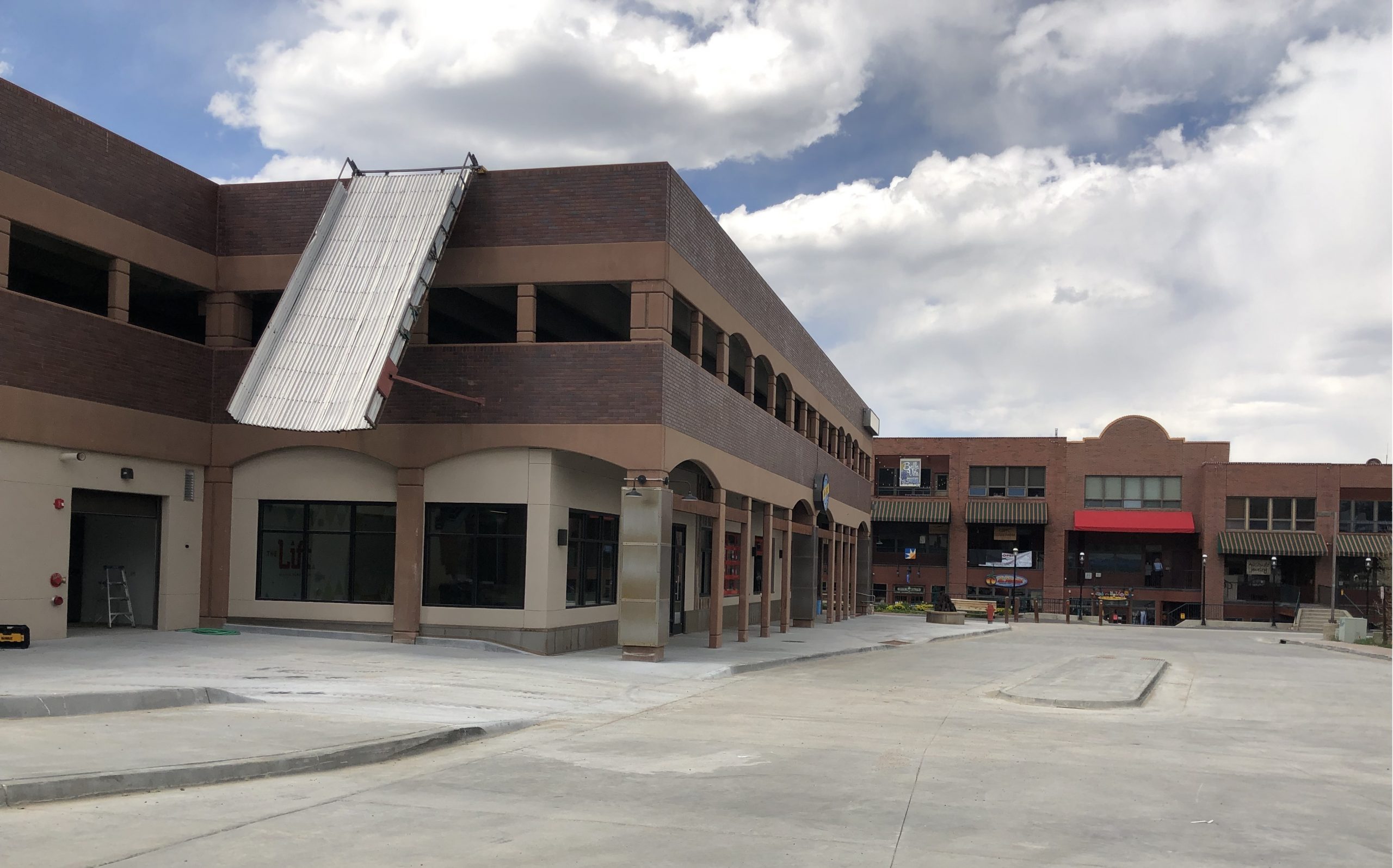 Cooper Creek Transit Center
Last updated: May 2020
Construction is nearly complete at the new Cooper Creek Transit Center. Located within the parking garage, the center will serve The Lift bus routes and will potentially be a stopping point for Greyhound and Bustang. The Center will also house commercial space and will be home to the future Big Trout Brewery.
Roam
Last updated: May 2020
In 2018, Town Council agreed to annex and zone 172 acres for the Roam development, land previously known as Beaver's Lodge. The mixed-use project will include up to 1,076 residential units, 400 accommodation units (hotel units) and 72,000 commercial square feet. The project outlined three goals: offer a diversity of housing types, create mixed-use centers and activity hubs, and improve community connectivity.
Phase 1 of construction for the development began in 2019. As of May, water and sewer mains have been installed and roads are being built within the property.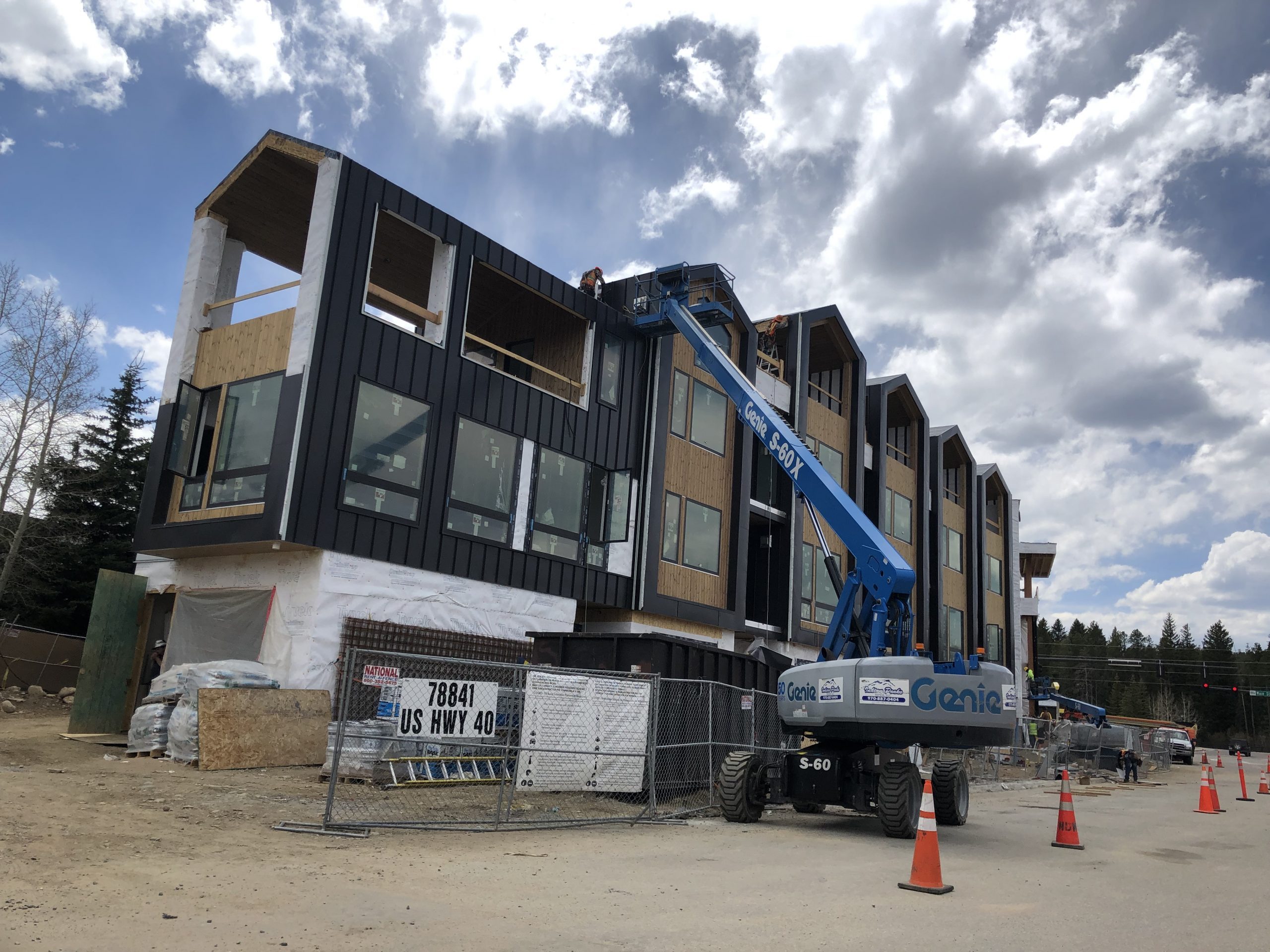 Winter Park Rendezvous Center
Last updated: May 2020
Exterior construction is nearing completion at the Winter Park Rendezvous Center near Hideaway Park. The complex will open in 2020 and will house the Chamber of Commerce offices and the Winter Park Information Center.
Rendezvous Winter Park - Final Development Plan Amendment
Last updated: June 2020
Rendezvous Colorado LLC has submitted an amendment to the Development Standards chart in their Final Development Plan. View cover letter and amended table.
Kings Crossing Road Extension
Last updated: July 2020
Construction has started on the Kings Crossing extension road to connect to Grand Park Drive west of the railroad underpass. This construction is occurring in compliance with the Town's specifications and requirements. A traffic control plan has been provided to the Town showing plans for keeping traffic open through the area during construction.
Part of the construction includes realigning the Leland Creek trail at its connection to Kings Crossing. During construction, the trail will be closed in this area but can still be accessed through the Leland Creek subdivision.
78259 US Highway 40 - Request for Special Use Permit
Last updated: November 2020
AJM FraserFoods has submitted an application requesting a Special Use Permit to operate one food trailer on the northeast side of the Strip and Tail building. View additional information here.
126 Cedar Drive, Unit 1 - Request for Variance
Last updated: November 2020
Front and side yard setback variance request for encroachment of a hot tub and roof structure. View additional information here.
Release of Updated Design Guidelines
After a year of design work, the Town of Winter Park is excited to release a preliminary draft of the updated Design Guidelines!
Overhauling the existing Design Guidelines have been a focus of the Town to ensure our built environment is high-quality and visually appealing, matching the vision in the Imagine Winter Park master plan. Based on community input, the Guidelines incorporate language from the Town's three existing Design Guideline documents and offer better differentiation between guidelines and standards (i.e., items belonging in Town Code). Please note we are still working on formatting but the content is complete. The draft can be viewed here
Before the draft is adopted, we need community input to ensure it meets the vision and needs of our Town. A public workshop will be held on Monday, December 14 at 6:00 p.m. via Zoom. This workshop will provide an overview of the guidelines and provide an opportunity for questions and comments.  An online survey will also be available starting December 4th for comments (a separate link will be posted here).  Survey responses will be used to better understand how the community receives the new guidelines. Send any additional comments to the project manager, Hugh Bell, Planner at hbell@wpgov.com
As for the adoption of the guidelines, the Planning Commission will consider the Guidelines at a Public Hearing on Tuesday, January 26th at 8:00 a.m.; the Council will hold their first reading for the approving ordinance on Tuesday, February 2nd at 5:30 p.m. and the second reading on Tuesday, February 16th at 5:30 p.m.