June 20, 2022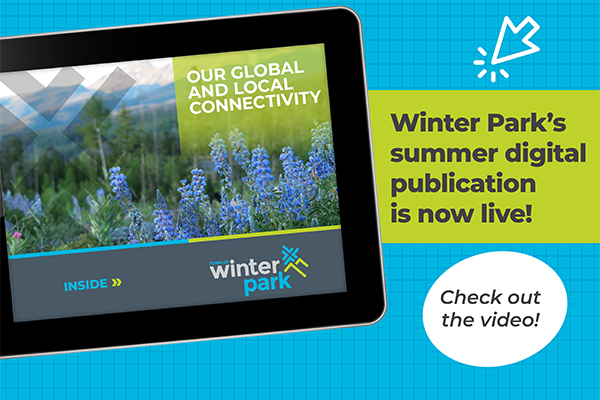 In an effort to better share with our residents about our Town's goals, projects, and works-in-progress, we've created a 'digital publication'. This is the second of what will be several chapters, each chapter highlighting a different core priority for Winter Park. This chapter focuses on our council's priority of 'Our Global and Local Connectivity.' Within these pages and a quick video, you'll hear from Town officials, staff, and residents about The Lift, our trail network, Amtrack and Bustang, and more!
It is interactive, so we encourage you to click around and explore these pages at your own pace.
Keep an eye out for our next chapter to be released this fall.