February 11, 2019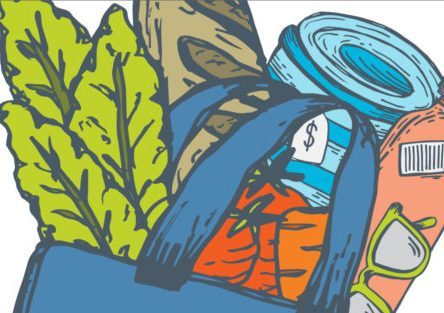 Through the Imagine Winter Park initiative to develop a new Town Plan, creating a "healthy & thriving environment" was identified as a primary vision for the future. With the goal of building a more sustainable community in mind, Winter Park Town Council has been exploring the establishment of a fee for retailers and grocery stores that use single-use plastic bags.
Town Council reviewed the first draft of an ordinance related to the fee during the February 5th meeting. Before the ordinance is finalized, a public hearing will be held on Tuesday, February 19 at 5:30pm in Town Hall, 50 Vasquez Road. All are welcome to attend and share their comments related to the proposed fee.
Modeled after a similar initiative by the Town of Fraser, the ordinance includes the following:
Impose a disposable plastic bag fee of $0.20 per bag beginning July 1, 2019.
Retailers and food stores would retain 40% of the fees collected to offset expenses associated with the fee implementation.
The Town would collect 60% of the fees to mitigate the effects of the bags, such as education on efforts, funding for programs to reduce waste, contribute to "The Drop" in Fraser, etc.
Requires affected businesses to display signs about the change.
Allows for those customers participating in a federal or state food assistance program to be exempt from the fee. Council can choose to adjust this exemption in the future.
Exclusions will be made for temporary vendors at farmer's markets or other temporary events, and restaurants or other businesses (such as salons and spas) where retail sales are clearly secondary to the main activity occurring within the business.