April 1, 2020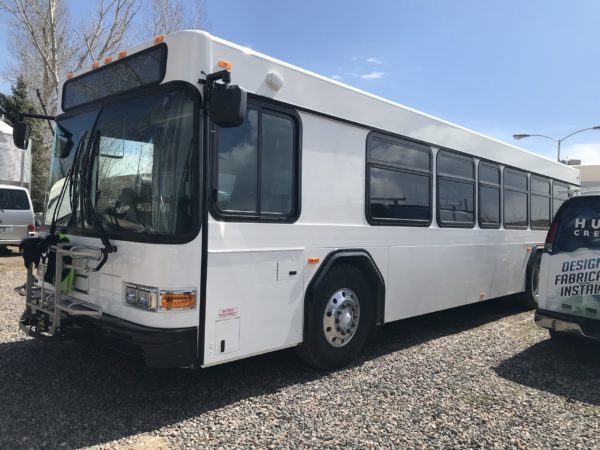 Reminder: Due to COVID-19, we started the Lift summer service a little early. See the routes and call 970-726-4163 to schedule pick up at Flex Stops. And to maintain social distancing, please enter buses through the rear doors. If any additional changes in service need to be made, we'll let you know before they happen. 
But we also have some exciting news about new buses, grant awards and the new Transit Center!
New Buses
Winter Park has accepted our newest 35' transit bus! To-date Winter Park has received 5 new transit buses, totaling approximately $2,275,000 worth of new transit vehicles. And we've been awarded approximately $1,820,000 in grants to cover the expenses. This amount includes funding we recently received for 2 more 35' transit buses, over $780,000 in grant dollars. The anticipated delivery date for these vehicles will be sometime in early 2022 and will be our 8th and 9th new transit buses.
These grants awards could not have been possible without the local match collected through the Transit & Trails Sales Tax and our residents continued support of their public transit system!
Transit Facility Grant
We also recently received another $2.6 Million in grant dollars for the construction of our new transit storage and maintenance facility. To-date Winter Park has been awarded $14.6 million dollars from state and federal authorities to support the cost of construction of this new facility.
Cooper Creek Transit Center
The new transit center at Cooper Creek Square is almost completed! However, due to COVID-19 restrictions, an official opening date is yet to be determined.