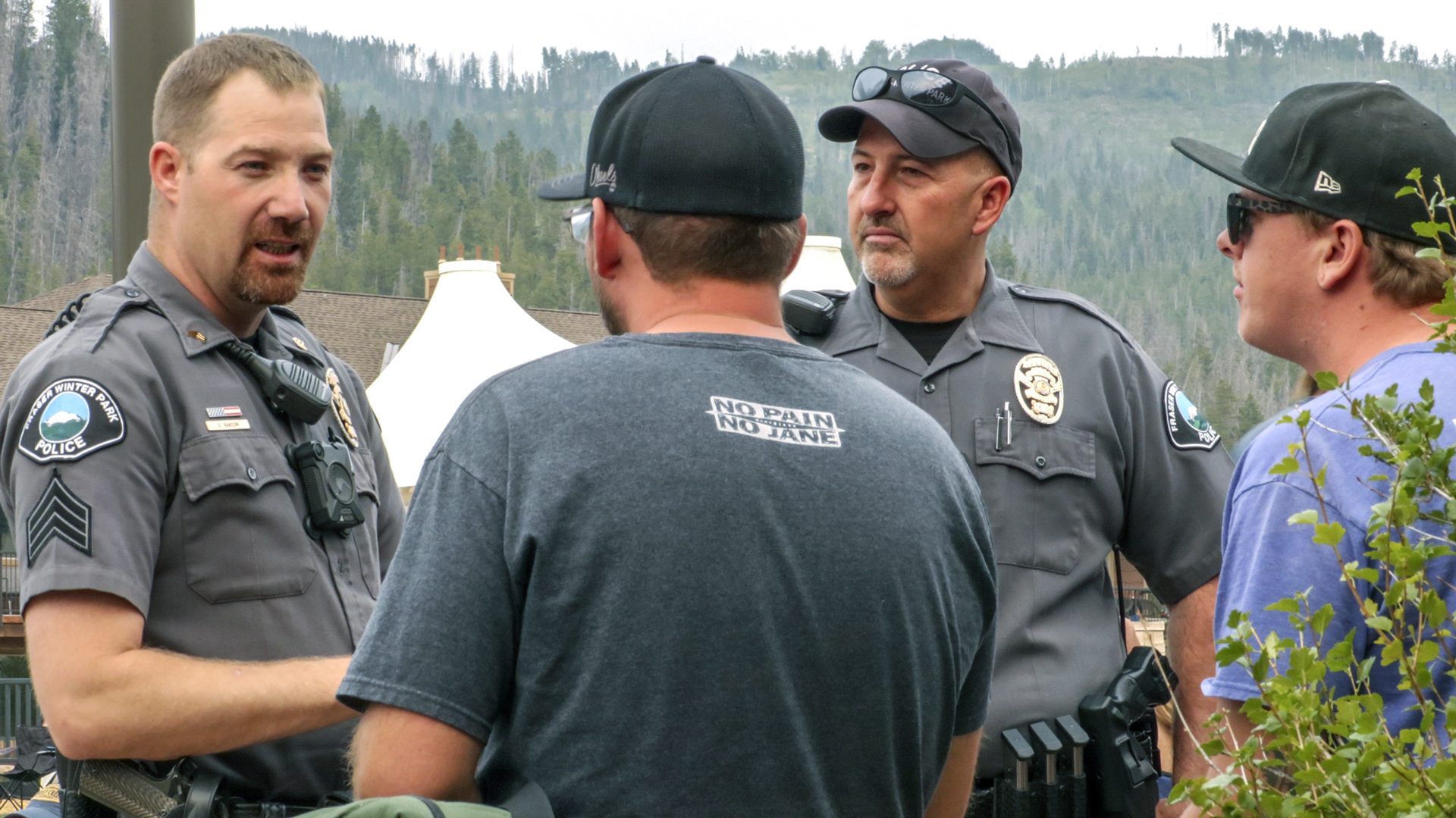 Middle Park Emergency Response Team
The Middle Park Emergency Response Team (ERT) is a multi-jurisdictional team composed of members of the Grand County Sheriff's Office, Granby Police Department, Fraser Winter Park Police Department, Kremmling Police Department, and Grand County Emergency Medical Services.
ERT consists of three different elements who work together to resolve critical incidents that exceed the capabilities of a normal patrol response. These elements are the Tactical Unit, the Negotiations Unit, and the Tactical Emergency Medical Unit. Being a part-time team, all members of ERT also serve as police officers, deputy sheriffs, or paramedics, and respond to emergencies when necessary.
Membership in ERT is a highly sought-after assignment, but the requirements are more stringent than those required of a regular patrol officer. Applicants must be physically fit, display above-average performance and decision making in their normal duties, and be able to qualify at 90% or above at the range. Additionally, all ERT members pass an oral interview process by ERT Commanders.
ERT trains on a monthly basis on a variety of subjects, including hostage rescue, high-risk vehicle stops, open field movement, and chemical and less-lethal weapons and munitions. Additionally, members attend outside training in order to stay abreast of "best practices" in tactics, crisis negotiations, and Emergency Medical Response.
Fraser Winter Park Police Department
Glen Trainor
Chief of Police
pd@wpgov.com
Non-Emergency: 970-722-7779
Emergency: 911
79050 Main Street STE 6
Winter Park Station Building
P.O. Box 211
Winter Park, CO 80482
Monday - Friday
8 a.m. - 5 p.m.