Careers in Law Enforcement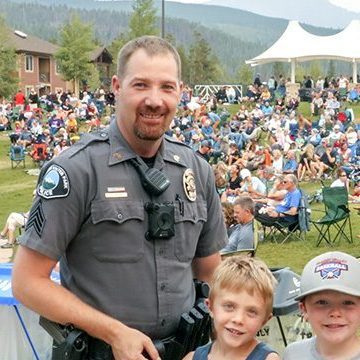 Serve Others to Make a Difference
The Fraser Winter Park Police Department is proud to be a progressive, community-minded police agency focused on serving others to make a difference. We aim first and foremost to build meaningful relationships and make an impact in our tight-knit community.
Winter Park is a ski resort community that will experience tremendous growth in the next five years. We're always looking for officers committed to excellence to meet increasing year-round demand.
We offer competitive pay and benefits to make living and working in the Fraser Valley possible. And where else can you make a difference while being surrounded by amazing landscapes and endless recreation opportunities?
Selection Process
Oral Board
Writing Exercise
Mandatory Ride-Along
Comprehensive Background Check
Polygraph Exam (Post Offer)
Psychological Exam (Post Offer)
Medical Exam (Post Offer)
Why Work With Us
Great team members who will support you
Frequent, robust training opportunities to help advance your career
Part-time multi-jurisdictional tactical team
Take-home car program
Opportunities for community policing
Strong work-life balance with endless ways to spend your free time outside
Why Work in Winter Park
World-class skiing at Winter Park Resort
Plenty of hiking and biking trails
World-class fishing and hunting opportunities
40+ local events each year for all music genres
Thriving local businesses for shopping and dining
Family-friendly workplace and community
Only an hour's drive to the Metro Area
Fraser Winter Park Police Department
Glen Trainor
Chief of Police
pd@wpgov.com
Non-Emergency: (970) 722-7779
Emergency: 911
79050 Main Street STE 6
Winter Park Station Building
P.O. Box 211
Winter Park, CO 80482
Monday - Friday
8 a.m. - 5 p.m.