August 2, 2022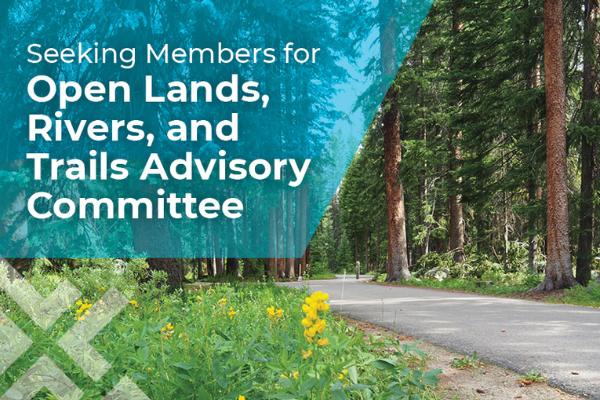 The Open Lands Rivers and Trails Advisory Committee is accepting letters of interest now! Learn more about the committee now! 
---
Three members are finishing their terms with the Open Lands, Rivers, and Trails Advisory Committee (OLRTAC). The Grand County Board of County Commissioners encourages those interested in volunteering to apply for the Kremmling, Granby, and Winter Park positions.
To qualify, you must be a resident of Grand County, preferably residing in Kremmling, Granby, or Winter Park.
Please submit questions, letters of interest, and resumes by August 12, 2022 to olrtac@co.grand.co.us.