August 9, 2019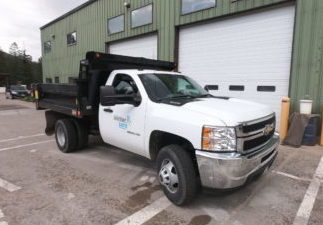 The Town of Winter Park is pleased to announce the hiring of Gerry Vernon as the new Public Works Director! Vernon has worked for the Town for 3.5 years as the Capital Projects & Parks Manager and has gained extensive knowledge of our community during that time.
"I have thoroughly enjoyed working with the Town of Winter Park the past few years and look forward to continuing in this new role," said Gerry Vernon. "Public Works is my passion so I am very excited to join the public works team and dedicate my efforts to solving the big and small issues associated with serving our guest and residents."
As Capital Projects & Parks Manager, Vernon oversaw the construction of the Hideaway Park stage and is managing the new public works facility project. He was also instrumental in the initial work for the new Lift Transit Operations Facility, slated for construction in 2021.
Before coming to Winter Park, Vernon served as the Public Works Director for the City of Smithville, MO and the Public Works Coordinator for the City of Berlin, WI. He started his public works career as a street laborer and heavy equipment operator for the City of Colby, KS. With thirty plus years of local government experience, including city management, the hiring committee felt that Vernon's depth of knowledge and experience made him the best choice to fill this position.
For the short term, Vernon will be fulfilling both positions of Public Works Director and Capital Projects & Parks Manager. During this transition time the Town will be evaluating the current organizational structure and determining how Vernon's previous role will be filled.