February 22, 2019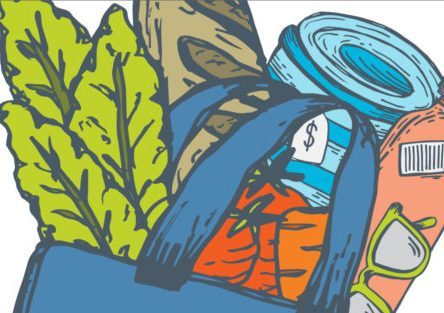 During a meeting on Tuesday, February 19, Winter Park Town Council moved towards its goal of building a more sustainable community by approving a fee for retailers and grocery stores that use single-use plastic bags.
The ordinance was modeled after a similar initiative by the Town of Fraser and includes the following:
Impose a disposable plastic bag fee of $0.20 per bag beginning July 1, 2019.
Retailers and food stores will retain 40% of the fees collected to offset expenses associated with the fee implementation.
The Town will collect 60% of the fees to mitigate the effects of the bags through education on efforts, funding for programs to reduce waste, contributions to "The Drop" in Fraser, etc.
Requires affected businesses to display signs about the change.
Allows for customers participating in a federal or state food assistance program to be exempt from the fee. Council can choose to adjust this exemption in the future.
Exclusions will be made for temporary vendors at farmer's markets or other temporary events, and restaurants or other businesses (such as salons and spas) where retail sales are clearly a secondary activity.
Council will review the ordinance in July 2020 after the fee has been in place for one year.
Creating a "healthy & thriving environment" was identified as a primary vision for the future through the Imagine Winter Park initiative to develop a new Town Plan. With this in mind, Winter Park Town Council began exploring the establishment of a fee on disposable plastic bags last year.
Between now and July when the fee takes effect, the Town and Winter Park & Fraser Chamber of Commerce will work together on a marketing and education outreach program to ensure the fee is well communicated to residents, businesses, lodging properties, and visitors. One initiative will be to distribute reusable bags featuring the new Winter Park community brand around town.
See the full ordinance language in the February 19th meeting packet at www.wpgov.com/agendacenter.