March 25, 2020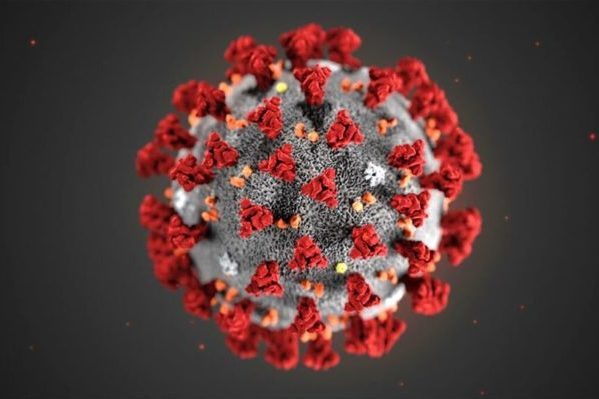 Last Updated: March 25, 2020
The Town of Winter Park is working closely with Grand County Emergency Operations, Grand County Public Health and other local partners to closely monitor the situation and any developments. While this page will be updated regularly, you can find the most up-to-date information on the response in Grand County at Grand County's Alert Center and Public Health Department. You can also call Grand County's resident hotline for COVID-19 response at 970-725-3803. For a recorded message in English and Spanish regarding COVID-19, please call 970-725-3755.
As COVID-19 spreads in Grand County, at-risk individuals should stay home as much as possible to avoid contact with other people. They should enlist friends or family members who are at lower risk to bring food and other supplies to the house.
At-risk individuals who do not have locally based, low-risk friends or family should contact Grand County Human Services at 970-725-3331 for assistance with critical supplies like food and medication.
Town Hall, in following guidance from Grand County, is currently closed to the public. All Town operations are still open and can be reached via phone or e-mail. If you have an urgent need to conduct business in-person call ahead and please schedule an appointment in order to limit social contact.
Based on the guidance we have received from officials, and the precautions we are taking, we feel assured in our preparedness.
Colorado state and local public health agencies are working to limit and slow potential spread of this disease, and all Coloradans can help. We advise you to stay informed with reliable sources of information and take everyday actions to protect yourself.
Please note that the Novel Coronavirus pandemic is a rapidly evolving situation, and all public health guidance is subject to change. If you have general questions about COVID-19 call CO HELP at 303-389-1687 or 1-877-462-2911, for answers in many languages. Or send an email to COHELP@RMPDC.org for answers in English.
Resources for Local Businesses Resources for Local Workforce
If You're Feeling sick COVID-19 FAQ
UPDATES & CLOSURES
March 25, 2020
Both Governor Polis and Grand County Public Health (GCPH) have important updates with the same message: Stay Home. Governor Polis's stay-at-home order and GCPH stay-at-home advisory show that it is critical for residents to limit unnecessary social contact, limit trips outside of the home to essential work functions and purchasing basic supplies, and even to recreate outside with social distancing in-mind. Find more info on the order
Local grocery stores have updated their hours. Fireside market is open from 8 am – 7 pm to allow for additional sanitation. Online and pick-up orders are available. Safeway and City Market are both open 7 am - 8 pm and are reserving the hours of 7-9am on Tuesday and Thursday to shopping for our most vulnerable population - senior citizens and other at-risk populations. You can also contact Grand County's COVID-19 response if you need assistance shopping for essential supplies at 970-725-3803.
The last thing you need right now is a clogged toilet. Flushable wipes are not actually "flushable". They do not break down like toilet paper and can cause a clog. See this helpful explanation from the Denver Post
March 22, 2020
Town Hall remains closed to the public. You can still reach all staff members via phone or e-mail. Please continue to prioritize conducting business with the Town electronically. If you do have to conduct business with the Town in-person call ahead before coming to Town Hall as most of our employees are now working remotely.
Due to a 90% drop in ridership and overall transit demand, The Lift will begin summer service on March 23. Updated maps and schedules are available on The Lift website, including the new extension of fixed-route service through Meadowridge and along the Wapiti/County Road 8 areas on the Summer Black Line. This level of service will continue to provide a transit option for those who need to access groceries, medical facilities, prescriptions, etc.

We have also implemented back-door boardings to maintain appropriate social distancing for our drivers. Front door boardings will continue to be available for our riders with disabilities or for elderly riders who may need it.
We have no plans to stop operating transit service. We will ONLY stop transit service if we are told to do so by county, state, or federal authorities. We understand the importance of providing safe and reliable mobility options to our community during this time.

As of 5 p.m., March 22, Grand County reports the following testing and case numbers for local COVID-19 activity:

Positive cases: 1
Probable positives: 1
Deaths: 0

The first positive case was reported on March 17. The one probable positive case is the spouse of the confirmed case. The positive case that was reported today is an individual who works in Grand County and has a permanent residence in another county. That case will NOT be counted in the Grand County tally but will be counted in the appropriate county.
We know the news today of a positive case associated with Grand County may be distressing to many. The lack of specific details regarding the patient's identity, location, and ties to Grand County can be frustrating, but please understand that we are giving as much information as we can to protect our public about cases in our community. We must keep identifying information private to protect the individual. An individual's medical information is not public information. Be assured that our team is working vigilantly to communicate with positive cases to identify people they have been in close contact with and are notifying those that may have been exposed, assessing their current symptoms if any, and encouraging self-quarantine to protect the health of the public.
Grand County Statement on Social Responsibility: The public must respect the fact that small mountain communities are NOT safe havens from COVID-19 and we have very limited resources and supplies. Grand County only has three small emergency departments and only two major grocery providers for the 15,000 permanent residents living here. We do not have the capacity to feed, house and care for a large number of visitors, especially immunocompromised or high-risk individuals. Please take this to heart when you think about traveling in Colorado. The safest actions you can take are to stay at home, enjoy some fresh air and take care of your mind and body during this challenging time. The more we self-quarantine physically, the better we will be able to fend off the virus in our communities.
March 21, 2020
Colorado Gov. Jared Polis took several actions:
Issued an order that requires Colorado to reduce its in-person workforce by 50% or more for non-critical businesses, effective Monday.
Announced that the state will be taking action to provide relief from evictions, foreclosures, and utility shut-offs.
Requested that all property owners and landlords refrain from removing tenants or mobile homeowners without cause or as a result of late rent payment or minor tenancy violations through April 30, unless public safety requires it.
Asked that all property owners and landlords refrain from imposing a fee for the late payment or nonpayment of rent through the end of April.
Directed the Colorado Department of Labor and Employment's (CDLE) Unemployment Insurance Division to expedite claim payments during this state of emergency.
Extended the income tax payment deadline for all Colorado taxpayers by 90 days until July 15, 2020, without penalty or interest. This will be similar to the Internal Revenue Service (IRS) extension, but applies to any income tax payment, regardless of the amount.
Announced the Governor's Economic Stabilization and Growth Council. This group will be made up of community leaders from a variety of backgrounds and will serve as economic advisors to the Governor during this time.
The action regarding the sale of to-go alcoholic beverages has caused some confusion. The Colorado Restaurant Association is advising that plastic cups with lids are allowed to be sold for takeout. This is contrary to information being provided to by State Liquor Enforcement. Given the confusion surrounding this issue and lack of clear direction from the State, The Fraser Winter Park Police will NOT cite or take action against any license holder who decides to sell alcoholic beverages to-go in plastic cups with lids attached as long as other applicable rules are followed. And it should go without saying that "Open Containers" in public or in a motor vehicle are still illegal as well. Please stay safe and remain vigilant to unnecessary risks or dangers, as it is important to not overburden healthcare providers with unnecessary emergencies at this time.
March 20, 2020
The Lift Transit Service will switch to Summer Service starting on Monday, March 23.
City Market and Safeway are both opening early twice a week for 60+.

Safeway– Tues/Thurs 7-9 am
City Market – Monday, Weds, 6-7 am.
March 19, 2020
As of 6 p.m. on March 19th, Grand County reports the following testing and case numbers for local COVID-19 activity:

Total samples submitted for testing: 28 (since 3/12/20)
Positive cases: 1
Negative test results: 6
Pending tests: 22

As of 3/18/2020, Grand County had 70 test kits available. 200 more have been ordered and the County is receiving small batches every few days. Testing kits are critically scarce throughout Colorado. However, there is a limited supply of testing kits available in the County. Because of the limited amount, if you have symptoms or think you have been exposed to COVID-19, please call a health care provider for guidance. It is essential that we have enough tests for the critically ill, first responders and healthcare workers.
Over 110 volunteers are helping Grand County Human Services distribute food and provide assistance to vulnerable populations. We will provide more information soon for those who would also like to volunteer.
Food supplies are safe and abundant, so please do not stockpile goods. However, over-the-counter medications are still in critical supply, so please be considerate by purchasing only what you need and leaving products for others in need.
The Colorado Department of Public Health and Environment issued an updated public health order that now includes the closing of nonessential personal services facilities, horse track and off-track betting facilities statewide. Nonessential personal services include hair and nail salons, spas, tattoo shops, and massage parlors.
Governor Polis signed additional executive orders today. The first temporarily suspends elective and non-essential surgeries and procedures, thereby preserving important medical equipment, such as personal protective equipment and ventilators. The second suspends any in-person filings of forms, statements, applications and any other documents with the Secretary of State's office.
Grand County small businesses are now eligible to apply for SBA loans. While we have some resources available to assist and answer questions with this process, the Winter Park & Fraser Chamber of Commerce intends to continue developing resources to assist in navigating the application process. We will continue to provide links and updates as those resources become available.
March 18, 2020
Grand County Public Health released a Resource List for Community Response
Grand County Public Health also released a statement regarding testing at the Grand Lake Facility and pending inclement weather. "Drive-up" testing processes will be suspended outside of the Grand Lake Center. The Middle Park Health Family Practice Clinic will remain open. Read more
The Fireside Market in Winter Park will be open 8 am – 8 pm starting Sunday and will take to-go and online orders. The Winter Park & Fraser Chamber is tracking the status of local businesses on a live Google Doc.
The Lift transit service is in the process of transitioning to summer service starting Monday, March 23rd. We will post service maps and more information as it is available.
Governor Polis' request for funding has been sent to the Small Business Administration (SBA)  for inclusion in the Economic Injury Disaster Loan program. This request was sent to SBA on March 16, and includes Grand County.

The SBA's Economic Injury Disaster Loan program provides small businesses with working capital loans of up to $2 million that can provide vital economic support to small businesses to help overcome the temporary loss of revenue they are experiencing.
We will let you know when the application becomes available for Winter Park businesses and will update our resource list for local businesses with guidance on how to apply.
March 17, 2020
Grand County Public Health (GCPH) received a positive test result for the Novel Coronavirus (COVID-19) on Tuesday, March 17, 2020. The patient is a resident of Grand County. GCPH is working on contact tracing and quarantine measures for the infected patient. The patient provided a sample for testing on March 12th and we received results today from the Colorado Department of Public Health & Environment (CDPHE).
The information we can share at this time is that the patient has been on self-quarantine since the day before the test. GCPH is working to identify and contact any individuals who may be at risk of having contracted COVID-19 from this individual. As the investigation continues, GCPH will publish any information related to health risks to the general public.
If you are concerned about your symptoms, please call the office of your health care provider for guidance. Tell them about your travel or contact as well as your symptoms. Your health care professional will work with county and state public health departments and the CDC to determine if you need to be tested for COVID-19.
The Town Council Meeting for March 17 is being postponed until Thursday, March 19 in order to be able to conduct the meeting digitally. Please contact our Town Clerk djardee@wpgov.com if you would like to participate in the meeting. No new information on the Town's COVID-19 response will be presented during the meeting that is not also posted on the Town's website.
Town Hall is currently closed to the public but can be reached via phone and e-mail. Please call ahead if you have an urgent need to conduct business in-person.
March 16, 2020
Grand County Board of County Commissioners approved an emergency resolution declaring a local disaster emergency for the County. The declaration allows Grand County to activate the response and recovery aspects of its Emergency Plan and helps authorize aid and assistance.
Effective March 15, Winter Park Resort has ceased all on-mountain operations until further notice. Events at the Resort have also been canceled.
East Grand and West Grand School District schools will be closed through April 5.
Grand County Library District programs, including Storytimes, book clubs, and other events, will be canceled through April 12.
Grand Park Community Recreation Center is closed and programs have been suspended until further notice.
The Lift transit system will adjust its schedule to hourly service until further notice.
Municipal court has been canceled through at least the end of March.
Many local businesses are closed or have limited services. The Winter Park & Fraser Chamber of Commerce is keeping a list of local closures.
FOR OUR RESIDENTS
Your safety and well-being are our highest priorities. We are committed to keeping you up-to-date and doing everything possible to keep our services running smoothly.
As of now, Town Hall is closed to the public however the Town operations are still operating as normal. We encourage you to conduct any business with us online, through email or over the phone. If you need to come to Town Hall, please call ahead to ensure the person you need to see will be available.
Our municipal election on April 7 will continue as planned, with extra precautions being taken on Election Day. We encourage residents to consider casting an absentee ballot and to take note of upcoming deadlines. Learn more
Starting March 16, The Lift transit system will adjust its schedule to hourly service (with no other route changes) until further notice. At a minimum, the Town will always operate summer service. We are not planning any discontinuation in service at this time. First Transit is disinfecting the buses at the high contact points on a consistent basis.
Municipal Court has also been canceled for the rest of March.
The restrooms at Hideaway Park and the Hideaway Park sledding hill will remain open to serve the residents and public visiting the area. Enhanced cleaning procedures will be implemented to protect visitors and our public works employees
FOR OUR LOCAL BUSINESSES
We are working closely with Grand County to identify ways we can assist our business community overcome hardships imposed by this situation.
Many businesses have already taken additional precautions to keep us all healthy, and we encourage you to conduct extra cleaning and ensure employees are washing their hands frequently. Businesses can also fill out this form to update the Town and Chamber on their operations.
FOR OUR GUESTS
We appreciate you choosing to make a trip to Winter Park and understand that the timing is unfortunate. We welcome you to finish your stay here with your friends and family – there are plenty of outdoor activities you can still participate in. See what activities and businesses are open
Winter Park Resort is currently working through the details regarding refunds and credits. Due to the high call volume, please contact them at reservations@winterparkresort.com.